Through humorous situations presented in the form of a comic, the publication Bauk FemiNauk (loosely translated as Spooky or Bogey FemiTeaching / FemiKnowledge / FemiDoctrine) by the group Brkate aims to challenge the reader's existing preconceptions about feminism, gender equality, and the position of women in contemporary BiH society because even a casual mention of the word feminism often causes a tide of stereotypical reactions. Those whose knowledge about feminism is very limited are usually its fiercest critics, and the fundamental postulate of feminism is that women are people too and that they should have the same rights and opportunities as men. Feminist teaching is really nothing to be scared of; it is just that those who are in the positions of power make it to be a scary thing in order to prevent women from equally participating in all walks of life, alongside men. This publication is nothing more than a reflection of the situation faced daily by feminist activists, as well as all those who perhaps do not publicly express that identity but do advocate for gender equality.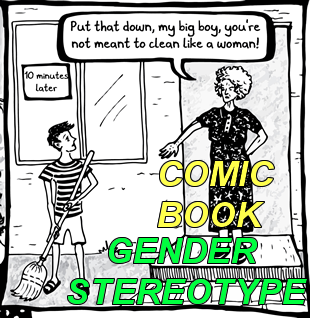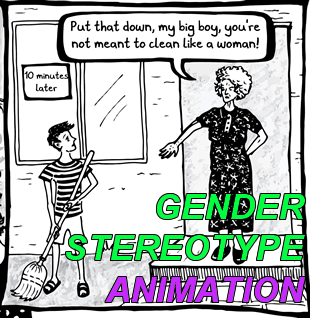 A critical examination of the norms of gender politics in a society, particularly if done in a humorous manner, can help us to more realistically address the issues of discrimination, oppression, and exclusion, as we must recognize the fact that women are still marginalized and excluded. 
Within this initiative TPO Foundation has continued the tradition of comics in order to raise awareness on this issue and supported by the Regional Austrian Office for Scientific and Cultural Cooperation in Sarajevo and in cooperation with the Centre for Cultural and Media Decontamination completed the realisation of a certain number of comics animation from the ''Bogey FemiTeaching'' edition. Animations will be used for educational purposes for gender studies students, high school students as well as for all those who are more interested in this issue.