November 2010
AFTER SARAJEVO AND BANJA LUKA, THE PRESENTATIONS OF THE CAMPAIGN "TEST ON DIALOGUE" HELD IN 8 MORE CITIES IN BIH
The campaign "Test on Dialogue" was organized as an introductory presentation for the larger campaign "16 Days of Activism" and focused on gender based violence, dialogue against violence via multi-religious dialogue, and educational workshops. These three components were major parts of the campaign strategy, and the overall goals of the "Test on Dialogue" campaign are to raise awareness of issues of multi-religious dialogue and gender equality focusing on gender based violence. The campaign targeted all citizens, especially the youth and NGOs.
Medica Zenica, in cooperation with TPO Foundation, organized the presentations of the campaign "Test on Dialogue" in American Corner in Zenica on December 10, 2011 and in 4 more cities: Maglaj (02.12.), Travnik (04.12.), Bugojno (04.12.) and Kakanj (07.12.)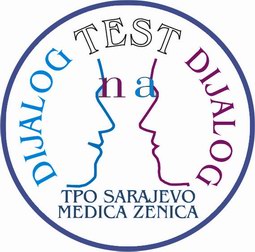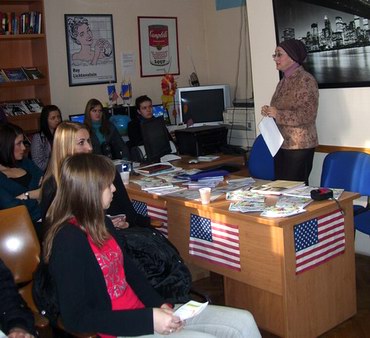 Altogether 158 citizens (136 women and 22 men) attended these presentations. During the presentations, the participants focused on discussing how to use dialogue as a tool for nonviolent conflict resolution and how religion can be misused in all aspects of life. It was also emphasized how to report violence and how to prevent violence across all municipalities.
Fondacija Cure from Sarajevo, in cooperation with TPO Foundation, organized a presentation of the "Test on Dialogue" campaign in Association "Goraždanke" in Goražde on December 4, 2010. It was attended by 20 women participants. The discussion focused on using dialogue as a tool against violence by concentrating on multi-religious dialogue. This form of dialogue is all-inclusive i.e. it
involves both the religious and non-religious people. The presentation emphasized the importance of the prevention and elimination of different forms of gender based violence.
Forma F from Mostar, in cooperation with TPO Foundation, organized a presentation of the campaign "Test on Dialogue" in Mostar on December 8, 2010, which was attended by 10 female participants. While the participants primarily focused on dialogue, they also discussed the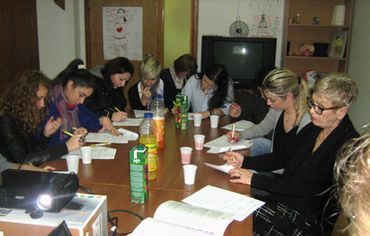 relationship between women and violence in BiH. Using the "Test on Dialogue "calendar, which has different strategies for communication such as listening, trust and personal responsibility, the participants shared their personal hopes that activities like this campaign would continue.
U.G. Vive Žene Tuzla, in cooperation with TPO Foundation, organized a presentation of the campaign "Test on Dialogue" at the American Corner in Tuzla on December 17, 2010. There were26 participants, both girls and boys from various high schools; Gimnazija "Meša Selimović", "Ismet Mujezinović" and KŠC "Sv. Franjo". Workshops with students have been more active, meaningful and open-minded than with adults. Students rated the workshops higher and they were often positively surprised by the content, presentations and discussions. They also expressed
their willingness to participate again in similar workshops in the future. 
Here are some additional comments from the participants of the "Test on Dialogue" campaign:
"Very interesting and excellent presentation!"
"A lot of new information. that is really, really important."
"We would like to participate in these workshops again."
"We, the young people, are more tolerant than adults" "We, the young people, are not so divided; this is an influence from our parents"
"Intolerance mostly comes from the family"
"We were not aware that such forms of violence are really happening in our environment."
"This is super! It is really amazing to see someone else who knows so much about our religion and who actually comes from different religious background."