The second international conference ''Trauma, Memory and Healing int he Balkans and Beyond'' that was organised on July 12 – 14, 2016 gathered experts from various areas who tried to find common mode or solution for deeply traumatized societies in B&H and region. The conference comprised of panels on which trauma, memory and healing were discussed what was the title of the conference itself.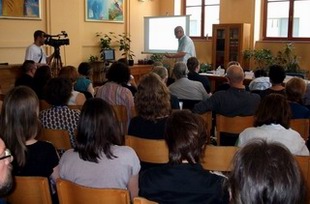 In accordance with that, after the opening of the conference, Professor Siniša Malešević delivered the lecture on nationalism, collective trauma and historical sociology. He said there was no nationalism without images and narratives of collective trauma. He presented two influential theories – Alexander's cultural trauma and Smith's ethno-symbolic account of nationalism – as frames to understand collective trauma and nationalism, considered their limitations, and proposed his own theory of different sorts of power evident in nationalism: coercive organizational power, ideological power and emotional power. His critique of these two theories was that rather than national narratives naturally giving meaning and inspiring people's attachment to the nation, nationalism requires enormous energy and resources (e.g. framing) to translate micro-level solidarity or experiences of personal trauma into authentic national identities.
The historian Dubravko Lovrenović provided us with a picture of contemporary B&H as a state that has regressed to be characteristically medieval. He described this, for example, in the view of salvation coming only through the nation (as medieval people saw it as only through the church) and Lord-servant relations based on internal feuds and monopolies of violence. He called the situation in BiH "a post-war state of war in which conflict has moved to the pores of society".
On the second day Nancy Good and Amela Puljek – Shank asked us the provocative question 'what good can be found in trauma?' We heard about terminology and the evolution of mental health research regarding traumatic stress including how the brain functions 'on trauma' and how to reconnect the meaning-making part of our brains – the cerebral cortex – to our feeling and instinctual brain – the amygdale. Amela told us her own story of trauma and healing and then we heard about different myths or falsehoods about trauma, such as the idea one can 'forgive and forget'.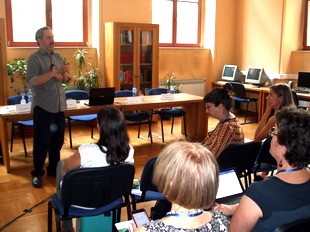 On the third day Steve S. Olweean spoke about healing trauma when the society is a victim. He said that the recovery efforts consistently focus on visible physical needs while psychological wounds are minimally attended and left unresolved.
Beside the stated conclusions it was also emphasized that societies in the Balkans must face with their own traumatic experiences and transform them in a right way for citizens to build the future without the pressure of the past.
In order to provide a frame for sharing ideas on healing collective trauma and preventing transgenerational trauma and to encourage dialogue, Olweean tried to focus on comparing similarities and differences of individual and communal experience of trauma including expressed symptoms, protraction embodiment and dynamics of transferring to future generations.
During the conference closing Zilka Spahić – Šiljak said it is very important to raise awareness of people about importance of common work on memory and healing of the Balkans with the particular emphasis on young people through the education where painful issues of past in which at least three narratives are present are discussed. Therefore we consider that the establishment of the network of researchers and practitioners from region and world is very important because they will support each other in efforts to share methodological approaches and good practices in trauma healing.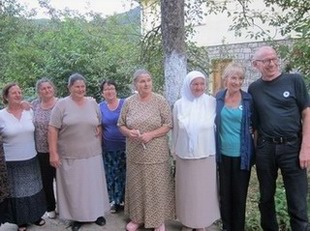 Concerning the visit to Srebrenica and meeting with women from the association "Snaga žene" it can be said they are exemplars of dealing with trauma. The conference participants promised to come back with their students for them to see what it means to deal in a proper manner with trauma.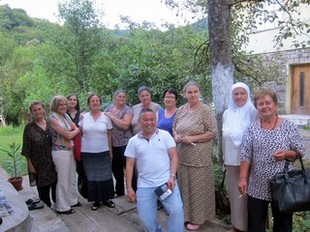 In that sense one must take into consideration the complexity of individual and collective traumas on the terrain because due to fear and division people are not able to make a step forward and understand others. The main precondition of reconciliation and pacing towards the future is understanding of other's pain and suffering, but that process is long and requires patience and devotion.
Videos with the papers presentations can be found here.

The Papers (translation in BHS only) are published on the Web: The Conference Anthology: UNHEALED TRAUMA

The whole conference was media covered and for more information, please visit the following links:

http://www.hayat.ba/vijest.php?id=37022

http://www.federalna.ba/bhs/vijest/171844/
konferencija-o-posljedicama-ratnih-sukoba-na-balkanu-90-ih-godina

http://tvsa.ba/ba/vijesti/
posjetom_srebrenici_i__potocarima_zavrsena
_medjunarodna_konferencija

http://vijesti.ba/clanak/317259/drustva-na-balkanu-se-moraju-suociti-s-vlastitim-traumatskim-iskustvima